A resolution calling for all employees and visitors to follow mask and social distancing guidelines while inside county buildings was unanimously passed at Tuesday's Kendall County Board meeting.
The resolution calls for masks to be worn and social distancing practiced at the Kendall County Office Building, the Historic Courthouse and the Highway Building.
Kendall County Sheriff Dwight Baird has previously said that his office will not enforce mask requirements, and County Administrator Scott Koeppel explained the enforcement of the resolution at the Sept. 10 Committee of the Whole meeting.
Board member Matt Kellogg asked and received a change in the resolution regarding the Highway Dept.
At the Sept. 10 Committee of the Whole meeting, Kendall County Board member Audra Hendrix said that county office workers are not wearing masks while working.
Hendrix also chided two board members for not wearing masks at last Tuesday's meeting.  The board members put the masks on following Hendrix's comments.
Mask wearing in the new courthouse is under the direction of Chief Judge Robert Pilmer.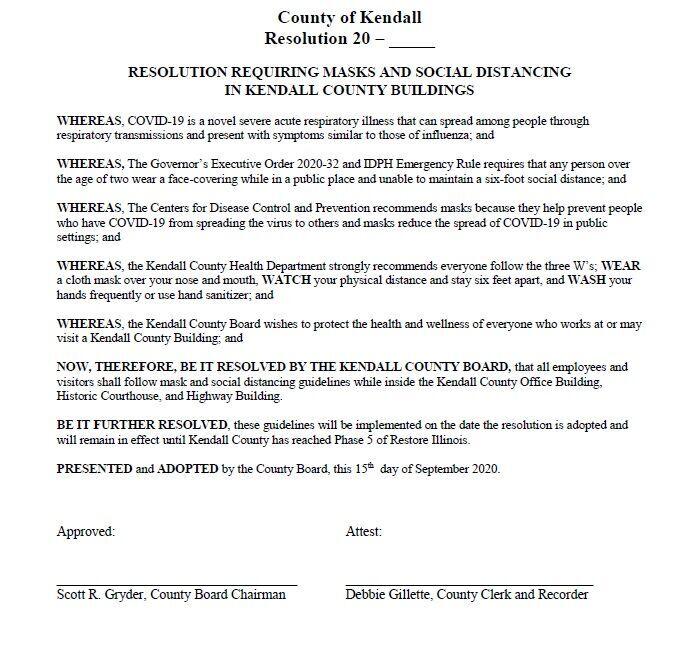 Hear Jim Wyman's WSPY Radio story by clicking the link below: